How You Can Support Merlin's Magic Wand
Want to be a part of something amazing? You've come to the right place. We're on a mission to have delivered three million magical experiences to eligible children and their families with our magical programmes by 2025, but to do that we need to raise some awareness about our charity and programmes.
Supporters, employees, suppliers, partners of Merlin Entertainments attractions, are welcome to be a part of the magic by donating to the charity or getting involved in volunteering and fundraising opportunities, you can learn more about this on the Ready, Set, Fundraise! page. 
Supporting our campaigns can be as simple as following us online @merlinsmagicwandofficial
Donate Now
Would you like to fundraise for Merlin's Magic Wand?
Follow the button to take a look at all of our magical fundraising ideas.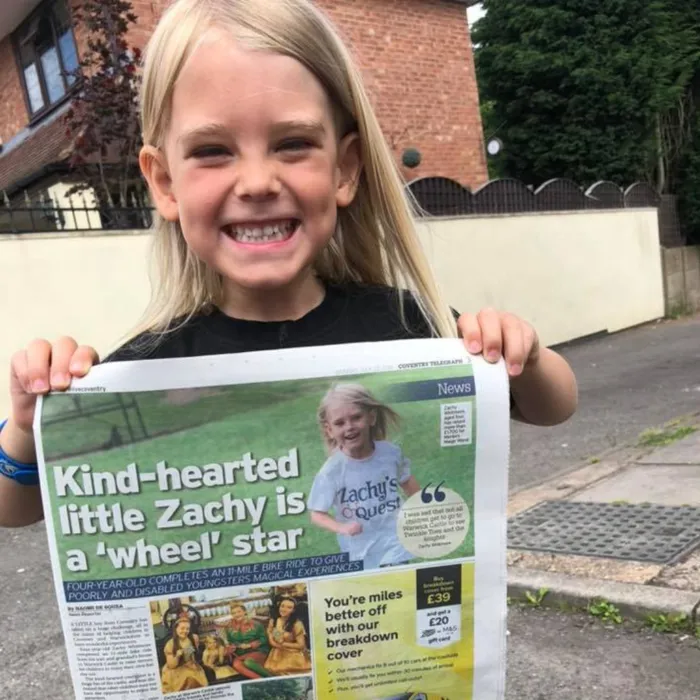 Meet our Child Ambassador!
Zachy is passionate about raising awareness for Merlin's Magic Wand, so passionate that he's set a goal to raise £25,000 for us by the time he turns 10 years old!
Zachy's aim is to help children with disabilities and children who are too poorly to attend days out. His Mum, Sarah, introduced Zachy to us and told him about our magical programmes, and he's been clocking up a lot of miles on his bike since then to raise awareness of the work we do. Thank you Zachy! 
"It upsets me that some children can't have fun days out like me, and I wanted to change that. By fundraising I know that I'm helping other children and that makes me very happy".
-Zachy
Read more about Zachy in our case study!