Merlin's Magic Wand Foundation
Magical experiences for children who need them most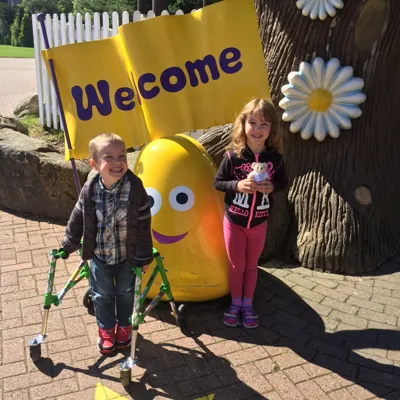 Welcome to our site
Welcome to our site – we're glad you found us!  We're Merlin's Magic Wand Foundation, a non-profit organization dedicated to creating magical experiences for children who need them most.  We do this in partnership with Merlin Entertainments and our UK-based sister charity, Merlin's Magic Wand Children's Charity. We create magical experiences through three programs:
Magical Days Out
Magic On Tour
Magic Spaces
Learn more about us and the work we do by exploring our pages.  Find out how you can support our magical work or apply for one of our magical programs!
Want to get somewhere quickly? Use our buttons below to get where you need to go.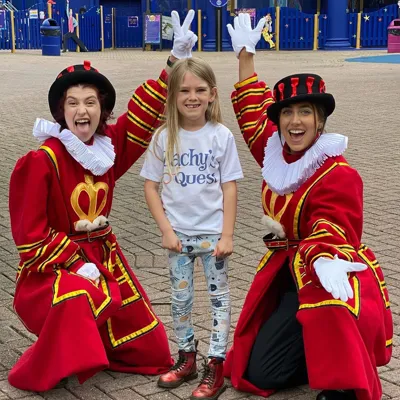 Support Our Work
Want to be part of something magical?  You've come to the right place!  We're on a mission to deliver three million magical experiences by the end of 2025, but it will be a team effort to get there.
Getting involved is easy!  Follow us online on Instagram to join the magic: @merlinsmagicwandfoundation 
Our Partnership With Merlin Entertainments
Merlin's Magic Wand is a Foundation is the US-based Children's Charity partner of Merlin Entertainments Limited Group ("Merlin Entertainments"). We work closely with Merlin Entertainments' attractions to deliver the magic of amazing brands such as LEGOLAND®, Madame Tussauds and SEA LIFE Aquariums to eligible beneficiaries.
Merlin Entertainments donates 100% of the Magical Days Out tickets to Merlin's Magic Wand so that we can share the magic of the attractions with eligible families and other charitable organizations all over the world. Merlin Entertainments also makes an annual donation towards our operating costs, which means that more of your donations go straight to our charitable programs.
"Thank you so much for your generous support of our little family! This is a joy beyond belief and alleviates a little bit of hardship that comes with a child on the spectrum that has a tough time communicating.

A smile is happiness in any language, and I know that is what this gift will bring my little guy. Thank you!"
Sabrina, mom of Joshua, who visited LEGOLAND Florida Resort