Welcome to our Magical Days Out application page. We're glad you found us!
Please make sure that you have read through and understand our FAQ section before you click apply, and please try to have all your supporting documentation ready to upload.
We recommend completing your application on a desktop or laptop to make attaching documents as easy as possible, but we've optimized the site so using a tablet or phone will work too!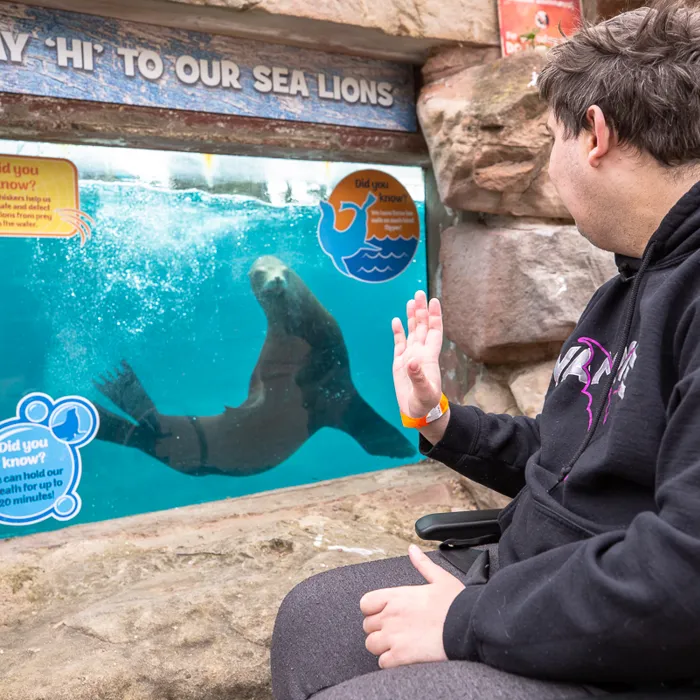 Young man waving at a sea lion
Need Some Help?
We hope you feel confident and ready to now complete an application form. Should you still have an unanswered question you can submit a query via the form below. 
Please use this form to ask us a question that hasn't been answered on our FAQ page. We will not reply to any questions or queries that are answered on our FAQ page.
We hope you have a #Magical time